Men & Sons Retreat
April 21-23, 2023
There is something powerful about Men and Sons getting away to the mountains of Sugar Pine for a retreat!
Join us this spring for an exciting weekend of adventure and connections. You won't want to miss out on what is in store for your relationship with the Lord and with others.
We will have plenty of activities like fishing, archery tag, ziplining, late-night cornhole, and so much more. Back by popular demand will be an afternoon of all-you-can-eat smoked meats. Bring a friend and your appetite. We'll see you on the mountain!
Bruce Jeffcoach / Weekend Speaker
We are excited to have a Sugar Pine favorite, Bruce Jeffcoach, back as our weekend speaker. Bruce has an amazing gift of telling stories that captivate men of all ages. His ability to help others to "Take Aim" at God will both challenge and inspire you!
Bruce's life experiences include: Vietnam vet, Cal Poly college wrestler, 34 years as public/private high school teacher, Hume Lake assistant director, and 25+ years in Young Life / International missions trips. Bruce and his wife, Ann Marie, have been married for 47 years and have 4 kids and 10 grandkids.
Bruce enjoys snowboarding, backpacking, fishing, missions and hunting. (If you're wondering where all this started, Bruce decided to follow Christ in February of 1969 – at Sugar Pine Christian Camps!)
Casey Lucas / Worship Leader
Casey Lucas is a great friend of Sugar Pine and an awesome worship leader. He is passionate about following Jesus, being a great husband and father, leading worship, roasting coffee, the outdoors (hiking, snowboarding, fly fishing).
Casey's been in the coffee business for 14 years now, first as a cafe owner and now as a full-time coffee roaster. He loves being a small business owner alongside his wife (the best business partner!) and getting to partner with other organizations. Leading worship has been an integral part of Casey's life for the last 20 years.
You will love how Casey and his band set the tone for the weekend and draw us into God's presence!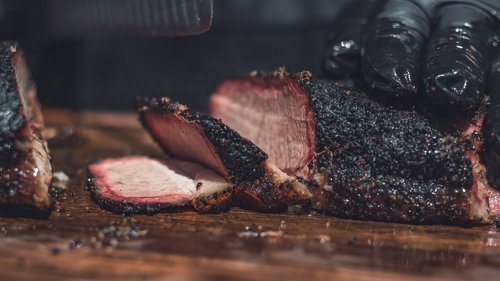 Mountain Men GRILL-A-THON
ALL YOU CAN EAT – ALL AFTERNOON!
The Grill Master will be grillin! We'll have a variety of meats to sample and you can eat as much as you want – all afternoon!
Want to grill your own trout? A BBQ will be at the pond for guest use.
Exciting Activities
Fishing
Zipline
Archery Tag
Axe Throwing
Worship Times
Mountain Men Games
Archery & BB Guns
Bouldering Wall
and so much more!
Pricing and Registration
Twin Pines/Oaks
Adult $345, Kids 5-17 $170
Lodge
Adult $335, Kids 5-17 $170
Fir
Adult $300, Kids 5-17 $170
Cedar
Adult $275, Kids 5-17 $170
RV
Adult $240, Kids 5-17 $170
Tent:
Adult $240, Kids 5-17 $170
Program Only
Adult $240, Kids 5-17 $170
1 Ministry Leader free with 10 full price registrants
No Linens/Towels Provided
Prepare for Men's Retreat
Top
What to Bring
Warm Clothes
Sleeping Bags & Pillows (Linens are available for $10 for the Lodge & Twin Pines/Oaks)
Personal Toiletries and Bath Towels
Bible, Pen and Notepad (to follow along with the Mountain Men Speaker)
Fishing Poles, Tackle and Bait
2 Liter bottle for Bottle Rockets (see below for Materials List and Instructions)
Extra Money – for Paintball ($15), Mochas, Snacks, Gifts, Bait, etc. (Sugar Pine doesn't have an ATM, but you are able to use a Credit Card in the Old Mill Cafe).
Physical/Mailing Address
48478 Mill Canyon Road
Oakhurst, California 93644
(559) 683-4938
Office Hours
9:00 am-4:00pm – Monday-Friday